Digital Guide to Down-Ballot Campaigns
The word "Digital" is a catch all for a vast and complicated 
set of online priorities for every political campaign. 
Our guide will help Down-Ballot Campaigns understand what they need to focus on and budget for at different stages in the election season to harness the internet and achieve victory.  Download the guide below today!
Get a copy of our Digital Guide for Down-Ballot Campaigns and learn what you should be prioritizing to set your campaign up for success.
The guide covers:
Get an Instant Download Now!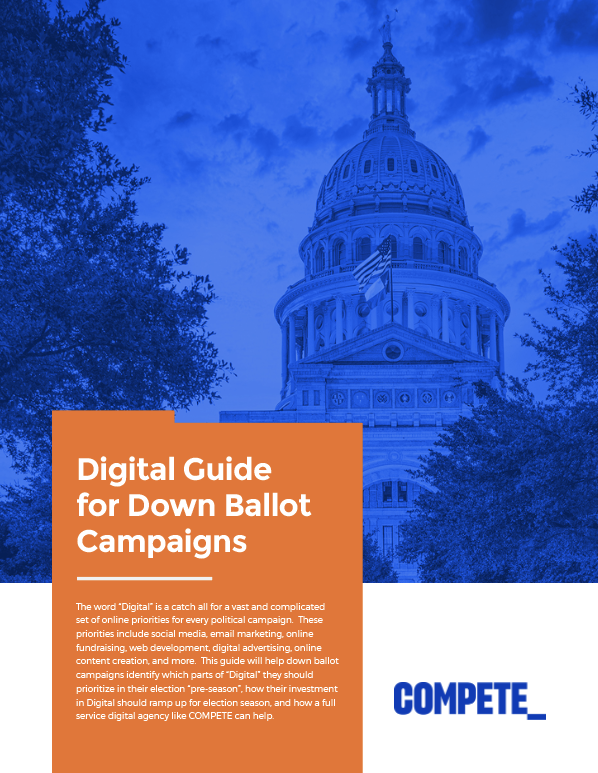 As a first time candidate in a crowded primary, COMPETE gave me the edge I needed to reach new voters and win my race.
The COMPETE team was dependable, kind, and responsive in a stressful time for our campaign. Highly recommend!